Dr William Abur – Accredited Mental Health Social Worker
Dr William Abur is a qualified and Accredited Mental Health Social Worker with a PhD, who is passionate in working with people. He has been working in community services for over 15 years in the areas of mental health, counselling, and education.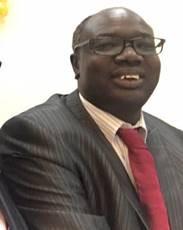 Areas of specialisation include but are not limited to:
Anger management
Mental health issues
Anxiety, depression
Psychoeducation
Trauma/PTSD
Grief & loss, bullying
Family conflict/ conflict resolution
Gambling
Alcohol and other drug addictions
Suicide
Self-harm
Domestic violence
Social and adjustment issues
Personality issues such as antisocial behaviour
He works with individuals, couples and family members to assist them to organise their lives. His approaches and techniques are: person-centered, strength based, solution focus, CBT, ACT and psychoeducation. He works on stress and anger management, often using a social and emotional wellbeing approach and narrative therapy.
His practice focuses on addressing personal solutions and exploring opportunities for personal growth as a way of challenging problems. Dr William assists individuals and families to understand their strengths, challenge negative behaviours and embrace positive attitudes for life.
Days available: Tuesday, Wednesday, and Thursday evenings. Saturday and Sunday.